Tibouren
A historical grape variety
Tibouren is a grape variety from the Mediterranean Basin which goes back to the earliest antiquity. It can be found in the lower Mesopotamia, and then in Rome.

Some writings show that Julius Caesar praised the wines of Tibur which he greatly enjoyed.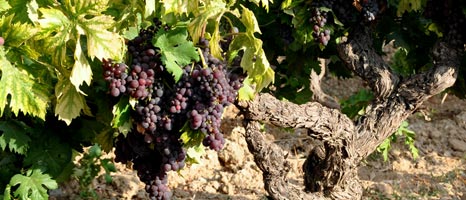 ---
Tibouren is a very noble and demanding grape variety. Its cluster reaches maturity only on the mediterranean coast, in privileged places such as the sunny and schistose hills of the Clos Cibonne.
In the coastal 24-hectare vineyard, the Tibouren grape variety predominates in the rosé-making and guarantees the Clos Cibonne vineyard's quality and authenticity. Other grape varieties complete the blends such as Cinsault, Grenache and Syrah.